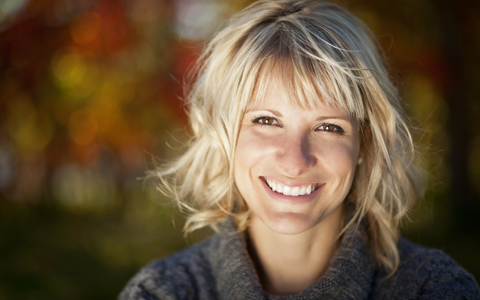 Restorative dentistry involves repairing teeth that are damaged or infected. It also includes replacing missing teeth with lifelike substitutes.
Cracks, fractures, worn surfaces, and decay can leave your teeth vulnerable to more damage, so it's important to fix them with restorative dentistry. When you come into our office, Dr. Pittaway will administer an exam and help you decide which restorative technique would be most beneficial to you.
Dental Fillings
When a tooth has minimal decay or damage, a tooth-colored filling is a simple solution. Your dentist will remove the decayed portions of the tooth and then fill the area with a natural-looking and protective material.
Root Canal Therapy
If the inner nerve of a tooth becomes infected, the patient has two options: 1) extract and replace the tooth or 2) undergo root canal therapy. Root canal therapy involves removing the damaged nerves and cleaning out the root canals. Don't worry—root canals do not have to be painful or uncomfortable. We make sure that your root canal alleviates your pain rather than causes it!
Dental Implant Restorations
Dental implants are an effective way to replace missing teeth and restore a smile's full functionality. After the surgical placement of your dental implants, you will need to complete your smile transformation with implant restorations. You can choose from crowns, bridges, or dentures to revitalize your smile.
Dental Crowns and Bridges
Dental crowns are tooth-shaped structures that strengthen damaged teeth. Bridges consist of two crowns and a replacement tooth, and they are used to fill in gaps left by missing teeth.
These tried and true methods have been used for many years, and they have helped thousands of patients regain beautiful and functional smiles. Crowns and bridges are highly durable and will protect your pearly whites for years to come.
Dentures
Are you suffering from the consequences of missing teeth? You can reverse the self-consciousness, painful chewing, and speech difficulties with dentures. We create attractive custom-made dentures that will help you retake your natural chewing and speaking abilities as well as restore your smile appearance.
Get Excellent Restorative Care From a Skilled Team
Our compassionate team will work side-by-side with you until you are pleased with your new and improved smile. Let's give your smile a boost so you can enjoy a healthy, confident future. Call us today at One Dental Care Center of Kalispell!