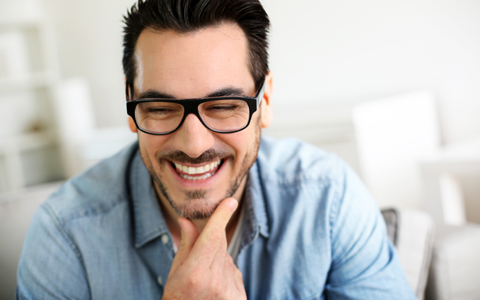 If you are missing one or more teeth, you need a strong and permanent solution to replace them. If you have good oral health, Dr. Pittaway may suggest dental implants to restore your beautiful smile.
Dental implants are small titanium posts that are inserted into the jawbone to act as artificial tooth roots. After the post fuses with the jawbone, the implants will be restored with believable replacement teeth.
Dental implants can be used to replace one missing tooth or multiple missing teeth, and they can last for a lifetime if you take good care of them.
Do I Need Dental Implants?
Dental implants are the right choice for patients with damaged or missing teeth who are looking for the next-best-thing to natural teeth. While not all patients qualify for dental implants, most healthy patients with recent tooth loss do qualify for this innovative treatment.
Patients who need tooth replacement gravitate towards the natural look and feel of dental implants. Dental implants offer countless benefits to patients, including:
Reliability | These stable replacement teeth will never slip and slide.
Functionality | You will be able to chew and speak normally with dental implants.
Aesthetic | Patients are proud to show off their natural-looking new smiles.
Protection | Dental implants stimulate the jawbone and fortify it against disintegration.
Restoring Dental Implants
After the initial surgery, you will be given several weeks to heal. The dental implants will integrate with the jawbone and begin to take on the functions of real tooth roots.
When the healing period is complete, you can come see us at One Dental Care Center of Kalispell for unparalleled implant restorations. We provide dental crowns and dental bridges, or full or partial dentures. Dr. Pittaway will help you decide which restoration is right for you, and then design a custom restoration that is perfect for your smile.
Dr. Pittaway will work with you until you are pleased with the stability, comfort, and aesthetic of your dental implant restoration. He will give you all of the instructions you need to take care of your dental implants and help them last for years into the future.
Contact Our Office To See How Dental Implants Could Help You
Are dental implants right for you? Call One Dental Care Center of Kalispell to schedule your visit, where we would be happy to answer any questions you may have!