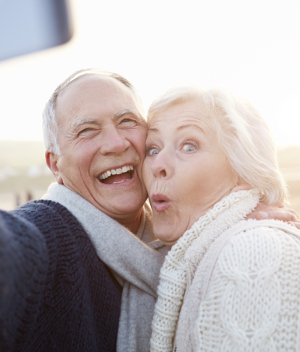 Losing teeth can be an ordinary part of the aging process. Missing teeth can also be caused by gum disease or physical trauma.
An incomplete smile can affect more than just your confidence. You may lose your everyday abilities like chewing and speaking. Patients with missing teeth often have to readjust their patterns and diets to accommodate the tender parts of their smiles.
We want to enhance your quality of life with beautiful dentures. At One Dental Care Center of Kalispell, we provide affordable and natural denture solutions. Our custom-made dentures can benefit you in many ways by providing:
Supported and lifted facial structure.
A complete, confident smile.
Ability to chew properly.
Ability to speak with ease.
When you come into meet our team, we will dedicate ourselves to making your life easier with dentures. Dr. Pittaway has a deep understanding of the smile and all its surrounding structures. He knows how to rebuild and recreate an exceptional smile.
We create traditional dentures and dental implant retained dentures here at One Dental Care Center of Kalispell.

Traditional Removable Dentures | This type of denture consists of a pink plastic base and attractive replacement teeth. The pink base forms a seal with your gums.
Traditional dentures will be customized to fit your gums comfortably. You can remove them to clean them with a toothbrush and/or denture cleaner. We offer both partial and full sets of removable dentures.
Implant-Supported Dentures | Dental implants can boost the stability of your partial or full dentures. Once you have the dental implants surgically placed, you can find beautiful denture restorations at One Dental Care Center of Kalispell. Implant-supported dentures are securely attached to the dental implants. Patients are surprised by how lifelike this solution can be.
Complete Your Smile Today
You can have a complete set of beautiful teeth in no time! Why wait? Call our office to schedule a visit today.