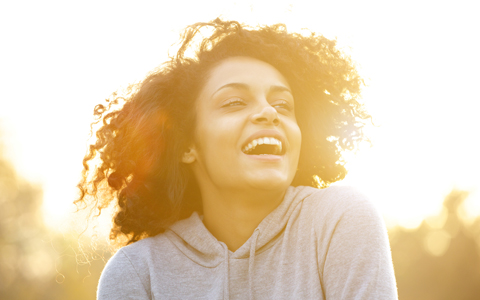 How can cosmetic dentistry change your life? A beautiful smile can give you:
Increased confidence.
A more positive outlook.
More enjoyable social interactions.
A professional edge.
Patients are often surprised by how something as simple as a smile can revolutionize the way they live. In reality, your smile plays a vital role in the way others perceive you and the way you feel about yourself.
Dr. Tom Pittaway is an experienced artist in the world of cosmetic dentistry. You can come see him for a consultation, where he will help you determine your smile goals and how to achieve them. He will create a treatment plan personalized to your needs that will give you outstanding results.
It can take as little as one hour to brighten up your smile with cosmetic dentistry. We provide many simple and affordable procedures here at One Dental Care Center of Kalispell.
Porcelain Veneers
We create stunning porcelain veneers that are bonded directly to the surfaces of damaged teeth. They are a great way to cover up gaps, heavy stains, or poor shape and size. Veneers are a conservative way to transform your smile. They are also natural-looking and highly resistant to staining.
Invisalign Clear Aligners
Are you searching for a way to straighten your teeth without wearing traditional braces? Our patients have access to discreet Invisalign clear aligners right here in our office! Orthodontic aligner therapy is a convenient, comfortable, and subtle alternative to braces.
Tooth Whitening
One of the best ways to significantly improve your appearance is with professional tooth whitening. You can choose between in-office and take-home options at One Dental Care Center of Kalispell. Both methods can give you a movie star smile with teeth 8–10 shades lighter than your current shade.
Contact Us Today To Get the Smile of Your Dreams With Cosmetic Dentistry
To learn more about these treatments and the other cosmetic services we provide at One Dental Care Center of Kalispell, give us a call today. After a brief consultation with Dr. Pittaway, you'll know everything there is to know about the potential of your beautiful smile!