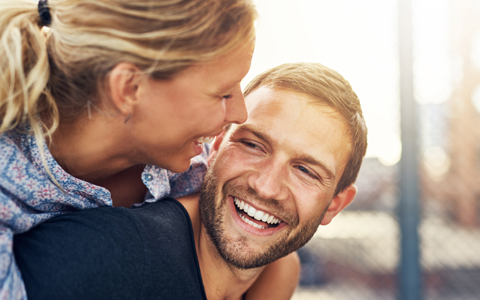 Invisalign is a convenient way to design a straight smile that shines. You can skip the metal brackets and wires, and wear smooth plastic aligners instead. Invisalign will gradually straighten your teeth with a series of removable orthodontics that are customized to meet your needs.
ClearCorrect
ClearCorrect works in the same way Invisalign does. No one has to know you are wearing braces when you choose Invisalign or ClearCorrect at One Dental Care Center of Kalispell. To find out which option is right for you, come in for a consultation with Dr. Pittaway.
Why Straighten My Teeth?
Of course, straight teeth will boost your self-esteem. You may notice that you enjoy better social experiences and new work opportunities when you are confident in your appearance.
In addition to improving your aesthetic, well-aligned teeth are important to your oral health. Invisalign or ClearCorrect can give you straight teeth that are:
Less likely to wear down or fracture over time
Easier to clean and less prone to gum disease or tooth decay
At lower risk for expensive restorative procedures down the line
Less probable to cause TMJ pain or dysfunction
How Long Will Treatment Take?
The average Invisalign treatment lasts 9-15 months. Every patient is different, and the time you wear braces depends 100% on your unique needs. Come in for a free consultation with Dr. Pittaway to discover how long you'll wear braces before you can achieve a flawless smile.
The Advantages of Invisalign and ClearCorrect
Most patients want beautiful movie star smiles, but some of them are not willing to commit to inconvenient metal braces. Invisalign and ClearCorrect are great choices for patients who want an easy experience with orthodontics. Invisalign and ClearCorrect offer:
Advanced Comfort | No irritation from brackets or wires.
Unlimited Diet | You'll remove your aligners to eat anything you want.
Easy Care | You can remove the aligners to brush and floss normally.
Stunning Results | Correct overbite, underbite, crossbite, or crowding with clear aligners.
We would love to see you in our office to discuss your comfortable and subtle orthodontic options. Call to schedule your appointment at One Dental Care Center of Kalispell today!