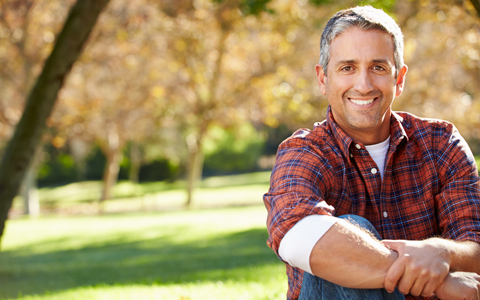 Even if you brush and floss regularly, one instance of deep decay or physical trauma could send your smile into disrepair. Fortunately, a damaged tooth is an easy fix with dental crowns or bridges.
Our dental crowns and bridges will restore health to your smile. They will prevent new issues from surfacing in the future while they give your grin a natural and appealing aesthetic.
Dental Crowns
Dental crowns are an ideal treatment for teeth that are cracked, chipped, decayed, or otherwise damaged. We can fashion dental crowns from various material, the most popular being porcelain. Porcelain crowns create an incredibly natural look, and are usually the best choice for crowns on the front teeth.
Dental crowns can:
Strengthen weak teeth.
Protect teeth against further decay or breakage.
Reshape or resize teeth.
Cover discoloration or staining.
Fill in cracks, chips, and decay.
Last for years.
Our team will take a gentle approach during the crown placement process. We will ensure that your procedure meets your expectations.
Dental Bridges
Dental bridges replace missing teeth. At One Dental Care Center of Kalispell, our goal is to create dental bridges that fit in seamlessly with the rest of your smile. Your new teeth should look and feel 100% natural.
Dental bridges are a reliable way to make an extremely damaged smile look brand new. Dental bridges will restore your natural bite and your ability to chew and speak properly. Our natural-looking dental bridges can serve you for up to 20–30 years.
When you replace missing teeth with a dental bridge, you can choose between the following options:
Traditional Bridge | Traditional bridges are replacement teeth that are attached to two dental crowns. The dental crowns are placed on the natural teeth on either side of the gap.
Implant-Supported Bridge | An implant supported bridge is held in place by dental implants instead of dental crowns. The implants are strategically placed beneath the gum line to anchor the new teeth.
If you're missing teeth, or have suffered from severe smile damage, you know how important a healthy and functional smile is. A broken down smile can affect your self-esteem and your capacity to chew, speak, and socialize normally.
Call Us To See How We Can Help Restore Your Beautiful Teeth
Our team would be happy to restore your smile with a dental crown or bridge. The process is simple. Just give us a call at One Dental Care Center of Kalispell today!