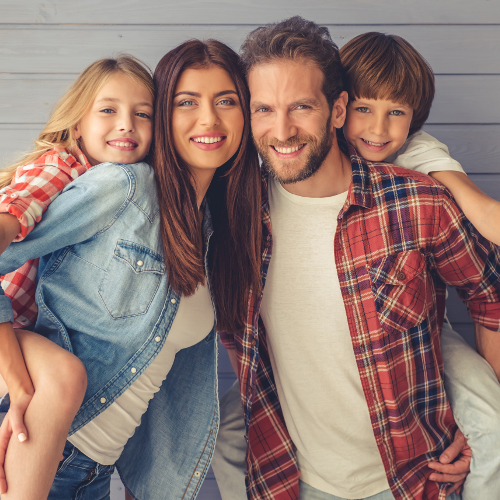 Routine visits to your general dentist are pivotal to your own health and the health of your loved ones. Dr. Pittaway offers an extensive range of procedures to keep your smile in tip-top shape.
We care for patients of all ages at One Dental Care Center of Kalispell. We love treating families to a warm and friendly environment with relaxing patient amenities. Our dental team will try to make each of your visits enjoyable while we work on your healthy and beautiful smile.
Preventative Care
When you visit Dr. Pittaway for a dental exam, he will check for all kinds of potential dental threats. He will look for the earliest signs of cavities, infections, and oral cancer. The earlier you seek treatment for decay or disease, the less discomfort you will have to experience later on.
Dental cleanings are also crucial to your overall health. Tartar-free teeth result in a lower risk of tooth decay, gum disease, high blood pressure, and heart problems.
Dental Bonding
Dental bonding is used to restore the natural function and appearance of a tooth. If your tooth is slightly decayed or chipped, dental bonding can be done with just one quick visit to our office. This procedure is painless and will give you a polished look that blends with your natural teeth.
Inlays & Onlays
If you have a tooth that has been affected by decay or physical trauma, you may need an inlay or onlay to repair your smile. Inlays and onlays are good options for patients who need more coverage than a filling, but less than a full dental crown would provide.
Your inlay or onlay will be customized to your tooth for an ideal fit. Dr. Pittaway will use an inlay for damage that lies within the cusps of the tooth. For damage that extends onto one or more cusps of the tooth, an onlay is the better option.
Experience Great Dental Care From a Skilled Dentist
Dr. Tom Pittaway is well-experienced in several dental fields and is also a clinical instructor with the Kois Center—where he helps other dentists further their education to higher levels. You can be assured you'll have excellent care in his hands! We would love to hear from you. To have your general dentistry questions answered, or to schedule your next appointment, call One Dental Care Center of Kalispell today!